Tom Gegax
-
Chairman
Tom has been a Shell Oil executive, a start-up founder, a CEO, and a member of numerous boards. He cofounded and sold the national chain Tires Plus Stores to Bridgestone/Firestone before writing books including 
"The Big Book of Small Business"
 (HarperCollins, 2007). Gegax Advisors provides seminars and speaking while Tom serves on the boards of 
Center for Science in the Public Interest
 and Bobby Kennedy, Jr.'s 
Waterkeeper Alliance
. 
LinkedIn profile here
.
T. Trent Gegax
-
CEO
Trent has held operational roles inside Gramercy portfolio companies and served on numerous boards. He honed his due-diligence skills as a correspondent for
Newsweek
where assignments included George W. Bush's 2000 presidential campaign, the 2003 U.S. invasion of Iraq, and Hurricane Katrina. Trent assisted Al Gore with his
New York
Times best seller, "The Assault on Reason" (Penguin, 2007).  
LinkedIn profile here
.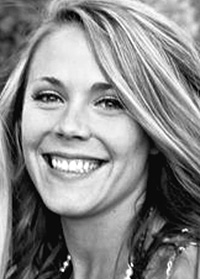 Sarah Ziegler
-
Investment Relations Manager
In 2014, Sarah joined the Gramercy Fund to assist with vetting and managing investments. Previous to that, Sarah spent a decade in administrative healthcare inside hospital emergency departments and trauma units in California and Minnesota.
LinkedIn profile here